Twitch is a wonderful opportunity for online gamers.It is a live streaming platform. 
Streamers can show their skills and expertise on Twitch.Usually, most people think gaming is not a girl's cup of tea. 
But there are a huge number of female streamers on Twitch. Male gamers dominate the gaming platform from the beginning. 
Nowadays, things are changing. Some women are passionate about this.45 percent of online gamers are women. 
Though, the female streamers don't have many subscribers like top streamers on YouTube or Twitch. Female gamers are improving their selves. The female streamers take part in brand partnership campaigns. 
The List of Top 12 Female Twitch Streamers 
1. Pokimane – 3.4M Followers 
2. DingleDerper – 415K Followers 
3. Jessica Blevins – 468K Followers 
4. Xchocobars – 492K Followers 
5. Amouranth – 1.5M Followers 
6. ItsHAFU – 774K Followers
7. Dizzy kitten – 563K Followers 
8. Loserfruit – 1.1M Followers 
9. Kaceytron – 492K Followers 
10. Miss_Rage – 359K Followers
11.  Alexia_Reya- 322K Followers
12.Sweet_Anita – 491K Followers 
Top 12 Female Twitch Streamers
Here, we will discuss about the top 10 Streamers. Let's start
Pokimane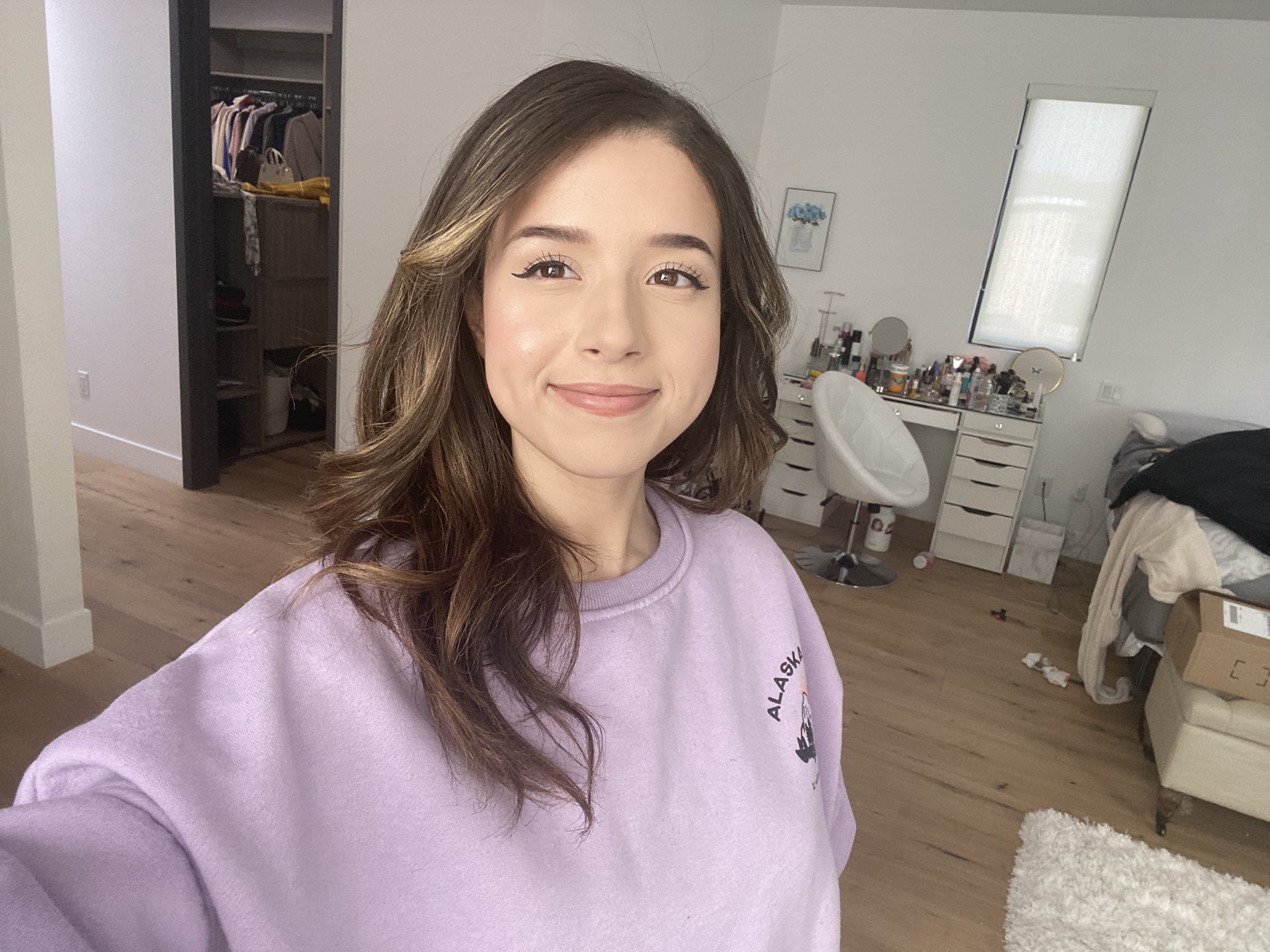 Imane Anys is a 23 years old online gamer. 
She is famous for playing Fortnite and League of Legends Streams. Anys starts her journey in 2012. 
In 2018, She got the nomination for the Content Creator of the Year award. For showing her skills in video production and gaming with 3.4 million subscribers. 
Anys dropped her study for full time streaming on Twitch. People attracted to her sparkling personality. Right now, she is the top streamers on Twitch
DingleDerper
Tory is one of the popular female Twitch streamers. Her channel is DingleDerper.Sharing her gaming skills with 415K followers. Tory also known for her travel vlogs.
In her channel, you can find updated information about Tory. Her contents are different and unique. 
She streams Counter-Strike: Global Offensive and PUBG content. She started her gaming life by playing League of Legends.
Tory is an entertaining and fun-loving girl. She likes to entertain her viewers dancing with funny steps and cosplays.
Jessica Blevins
Jessica Blevins is the wife of Ninja. Ninja is the top streamers on Twitch. Jessica manages his Twitch tv channel Ninja. 
She is a stellar streamer. Jessica streams with 478 thousand subscribers on Twitch. She is more popular on Twitter. Jessica starts her career as a tutor
Xchocobars 
This channel streams with 492K followers. Janet Rose is one of the popular streamers on Twitch. She is well known for her approach and stellar expertise.
Janet shares her personal life and other kinds of stuff. She left her degree for becoming a full-time streamer. 
Janet shared a partnership with Japan crate to review vlog their monthly subscription products. She is popular on Instagram with 260,000 followers. 
Amouranth
 Kaitlyn Siragusa is a live streamer, model and cosplayer. Amouranth is her Twitch tv channel. She is one of the biggest streamers on Twitch. 
In her high school life, she started to design costumes.She visits the comic convention to show her cosplay costumes.
 Later on, Kaitlyn started her character company. She is also featured on some local news stations. She draws attention to 1.5 million subscribers. 
ItsHAFU 
Rumay Wang is a twitch streamer. She plays Hearthstone. Rumay Wang is one of the world's top players of Hearthstone. 
She streams with 774K followers. She is also known for World of Warcraft. Wang wins many top titles in WoW. She is a dedicated and charming streamer. Wang streams for 60-80 hours per week. 
Dizzy kitten 
Dizzy began streaming in 2013. She plays PUBG. 
Otherwise, she streams various games. In her gaming career, she made a strong fanbase of 563K followers. 
She shares her lifestyle and personal life to engage her viewers. Dizzy streams for 5 hours in five days per week. She likes to entertain her fans with her wonderful personality. 
Loserfruit
 Kathleen Belsten is the real name of LoserFruit. She is one of the best gamers in Australia. With 1.1M followers, she is streaming on Twitch. 
Kathleen plays various games such as Witcher 3, Overwatch. Sometimes, she dances to engage her viewers. 
She is quite familiar with all for diversity. Though she often claims she failed her way to success. She is good at everything she does.
 Moreover, she also broadcast plenty of vlogs. She always comes up with fresh content. 
Kaceytron 
Kasey Caviness plays many games on Twitch. She specializes in her skills with League of Legends. 
She also broadcasts contents of Overwatch, World of Warcraft, Grand Theft Auto V.People follow Kasey for her bold and sarcastic personality. Her sense of humor attracts the viewers more. 
Kasey is also popular for her 492K followers on Twitch. She claims herself as a 'Fake Gamer Girl' to grow the numbers of her followers. 
Miss_Rage
 Julia Kreuzer portrays her viewers with her bubbly personality. 
She is an outgoing streamer. Her fanbase is growing day by day. She plays Counter-Strike: Global Offensive, Overwatch and World of Warcraft. 
Viewers also attracted to her tattoos. She is well known for thanking her stream highlights, cosplays, and giveaways. 
Yet, she doesn't stick to any streaming schedule. Julia streams whenever she wants.
AlexiaRaye 
Alexia Raye starts her gaming career with YouTube and Twitch. She is known as a social media star with a brain.
Alexia is extremely talented and intelligent. She achieved a degree in biochemistry.After that, she joined Twitch. She is famous for the now-defunct wine.
Alexia streams with 322K followers. She is a member of the famous "GLAMMS" group. So, she becomes more popular for that.
Alexia is also exploring YouTube with 110K subscribers.

Sweet_Anita 
Sweet Anita is a popular gamer of Tourettes. She doesn't reveal her name. Sweet Anita is streaming on Twitch with 491K followers.
She is famous for her different contents. Sweet Anita is a homeschooled girl and she brought up in a different way. She lives on farms, sells sea glass.
Moreover, she is a successful Twitch streamer. She takes care of almost 35 pets.
Last words
Twitch is the perfect place for gamers. It promotes female streamers as the male streamers.But the male streamers are controlling the gaming community rigorously. 
So, it's quite tough to grow more followers as a female streamer.Twitch girls even faced some kind of harassment too.Despite of having this kind of disadvantage. Female streamers are growing their fanbase and moving to success. Because they are get eye catchy twitch facecam overlay & twitch banner.
Good Bye. Keep streaming.